Skyline Stage, Navy Pier, September 3, 2000.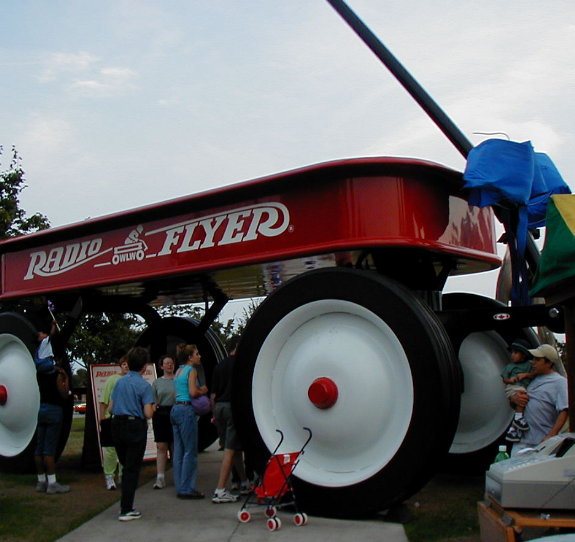 Great Big Wagon, Little Red Stroller.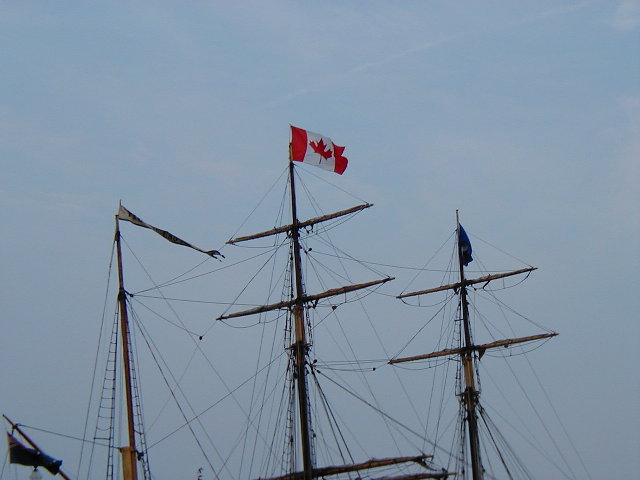 O Canada!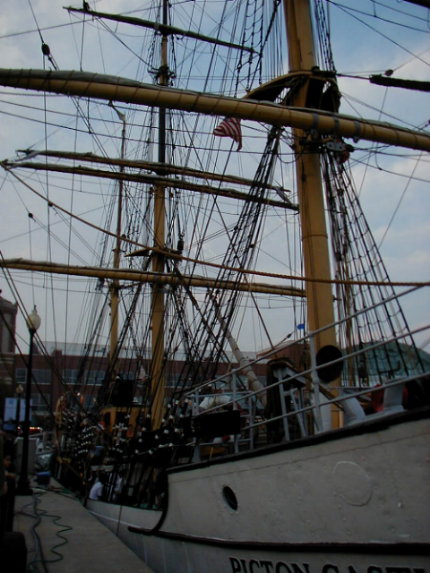 The Picton Castle.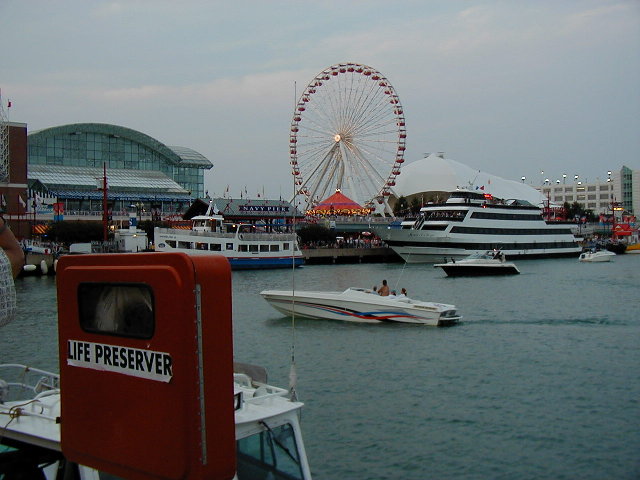 "The moral of this story, as you can plainly see,
is to wear a life preserver, and never go out to sea."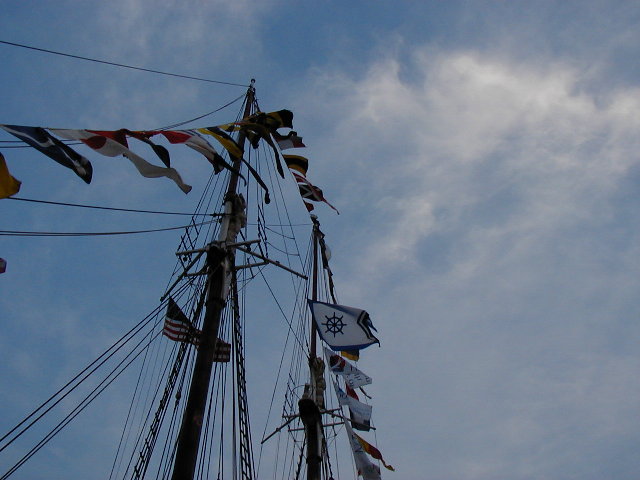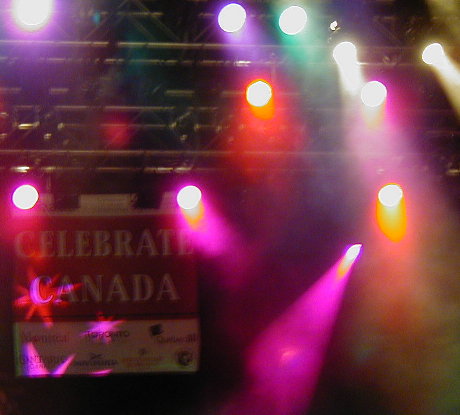 Celebrate Canada.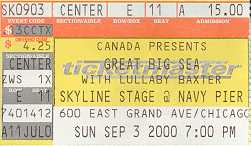 You have got to love a show sponsored by a *country*.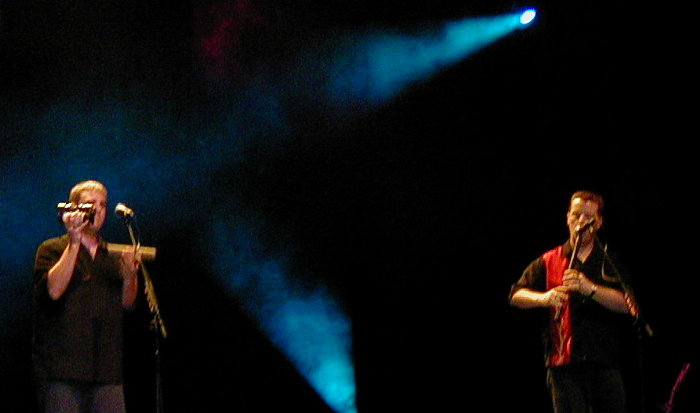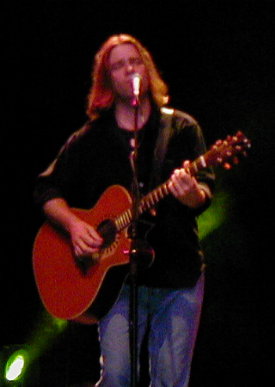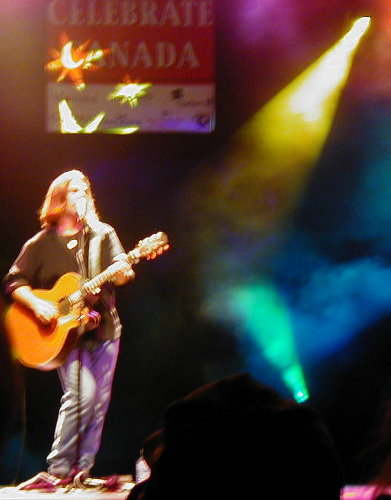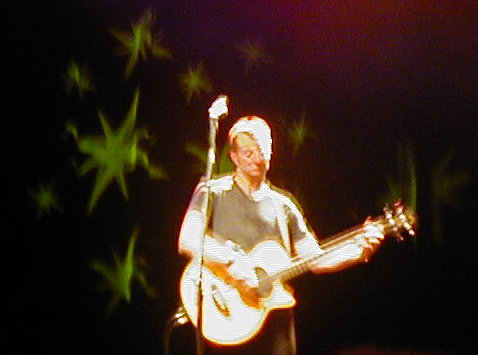 Starry, starry Darrell.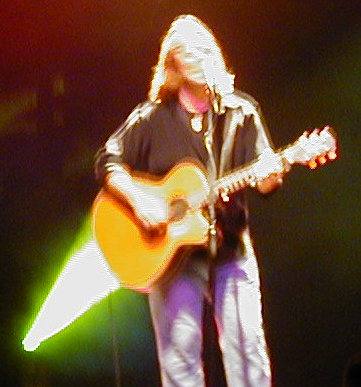 Green light creates guitar for Alan to play.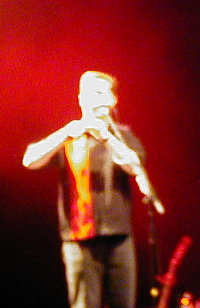 Shirt of flame.

Bob, the fiddlin' blur.