Trains have always been important to me in a way that I can't put my finger on in one sentence. Here are the earliest pictures.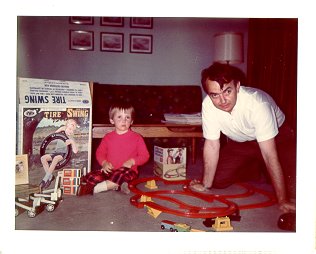 My father helped me set up my new train set on my 4th birthday, May 28, 1971, and my mother took the picture. At some point, I also got a battery powered locomotive that sent up plumes of smoke. I hope to find it in a box in storage.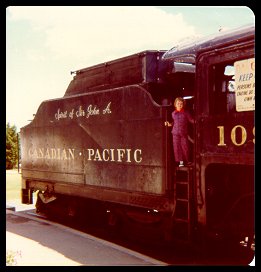 I was allowed to ignore the KEEP OFF sign to climb on this Canadian Pacific engine named Spirit of Sir John A. (If you knew my mother, you would know what a special occasion that was!) August 29, 1976, Centennial Park, Kingston, Ontario.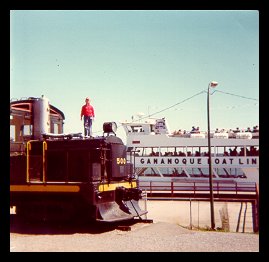 Conquering land and water transport. August 31, 1976, Gananoque, Ontario.